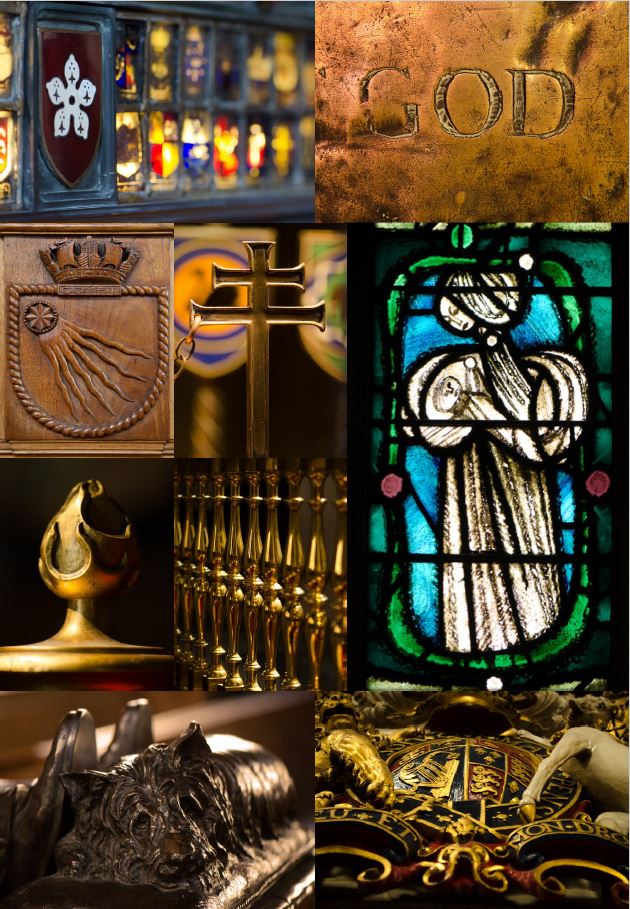 There are many memorials around the church commemorating a diverse range of people and events over the centuries.
As well as the TocH lamp, situated in the Croke tomb in the Lady Chapel, we have a collection of votive ships, medieval brasses, statues, a ship's bell and a wide variety of plaques and pew ends. In the crypt we have several WW1 grave crosses and the Comonwealth War Grave of Sapper Douglas Wolfe Lewis. The effigies of Tubby Clayton and the Unknown Soldier lie in the nave of the church.
In addition to these and many other memorials, we are privileged to hold the Maritime Foundation Memorial Book for those lost at sea with no known grave, the Recce Corps Roll of Honour, and the Thames Memorial for those who have lost their lives in the River Thames.