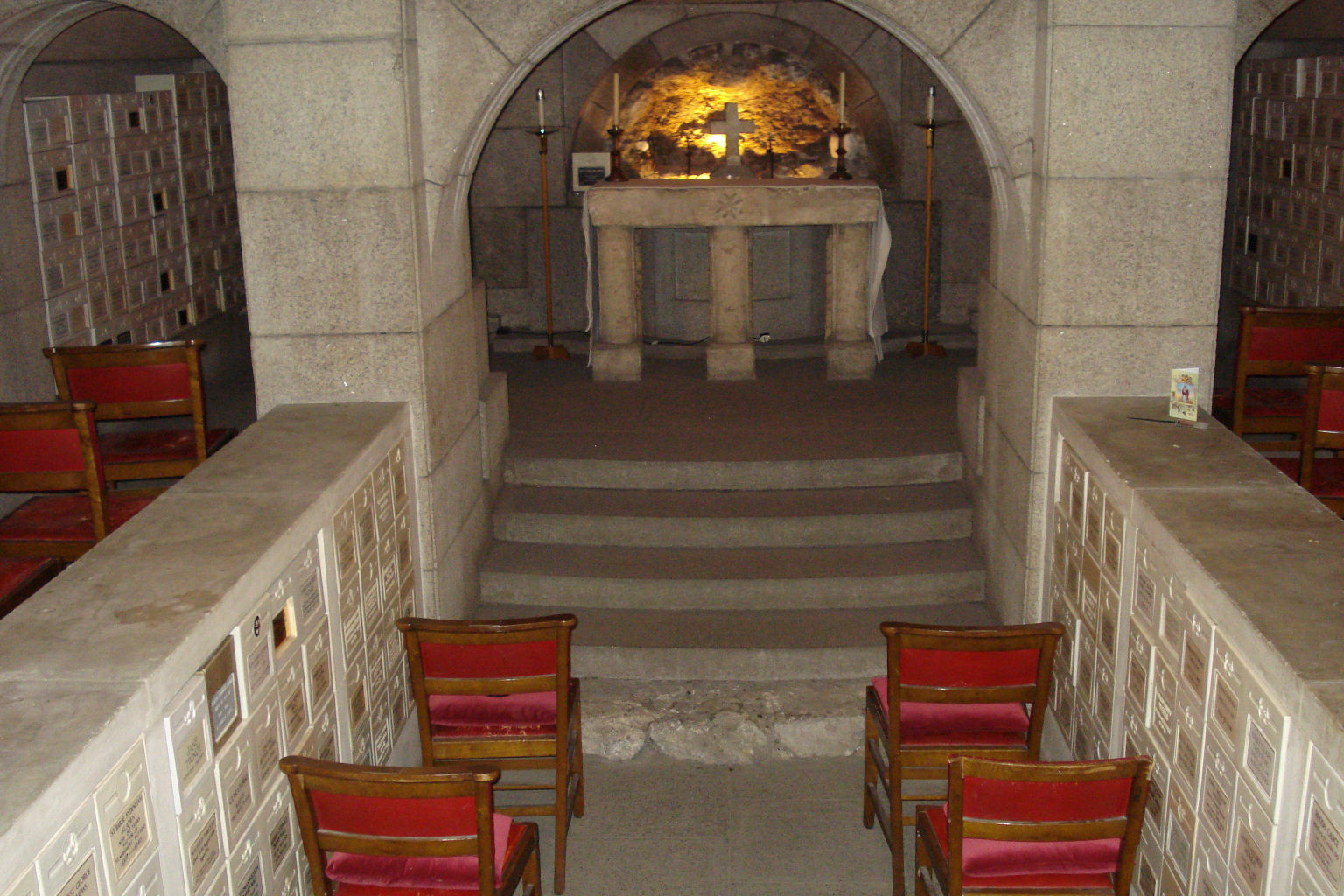 Beneath the present nave is the undercroft of the Saxon church containing three chapels: the Undercroft Chapel, the Chapel of St Francis of Assisi and the Chapel of St Clare.

The Undercroft Chapel is constructed out of the former 'Vicars' Vault', and is now a columbarium for the interment of ashes of former parishioners and those closely associated with the church.
This site was formerly outside the main building and part of the burial ground adjacent to the apse of the Saxon church. Here lie at least three Saxon coffins, buried in the pre-Norman period. The rough rear wall is part of the 14th century church.

Standing below the present High Altar are altar stones brought back to All Hallows from Castle Athlit in present-day Israel. It is thought that the altar comes from the Chapel of Richard Coeur de Lion in the Templar Church of Athlit. This has great significance for All Hallows in view of the connection with the inquisition of Knights Templar in the earlier Chapel of St Mary.
It was in a vault in this chapel that Archbishop William Laud lay buried for over twenty years after his beheading on 10th January 1644, and a memorial plaque commemorates this.