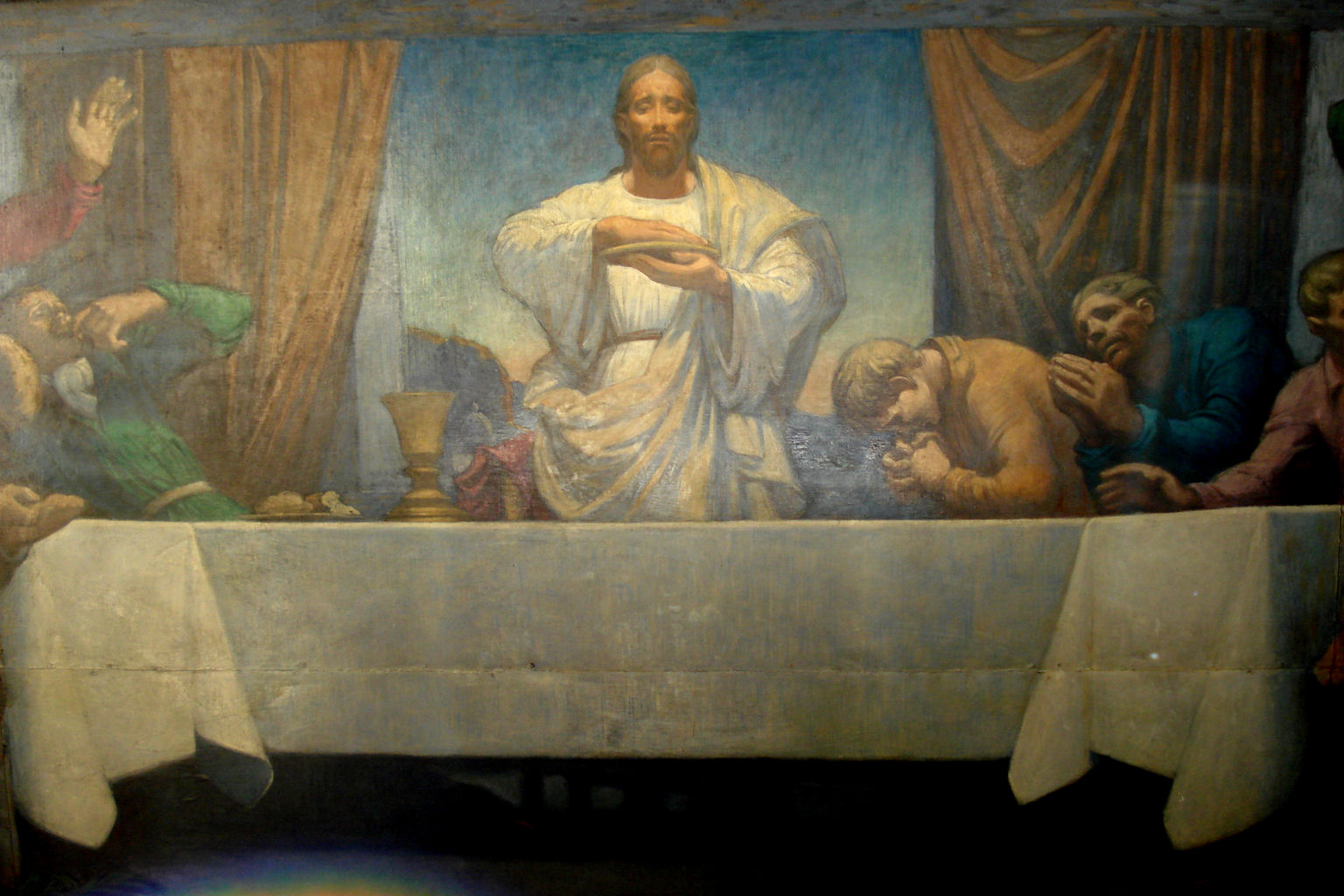 Beneath the great east window is the mural of the Last Supper by Brian Thomas. It depicts, through the variety of dress worn by the figures, the truth that the Last Supper is a continuing act throughout the centuries. The square stones around the picture are emblems of the last days in the life of Christ - the head of an ass, a chalice, lantern, cross and nails.
The altar table is a copy of the Jacobean altar destroyed in the bombing and is without a cross, so as not to hide the figure of Christ in the picture.
The brass communion rails are mostly modern, but a few of the original 18th century rails have been incorporated into the present design.