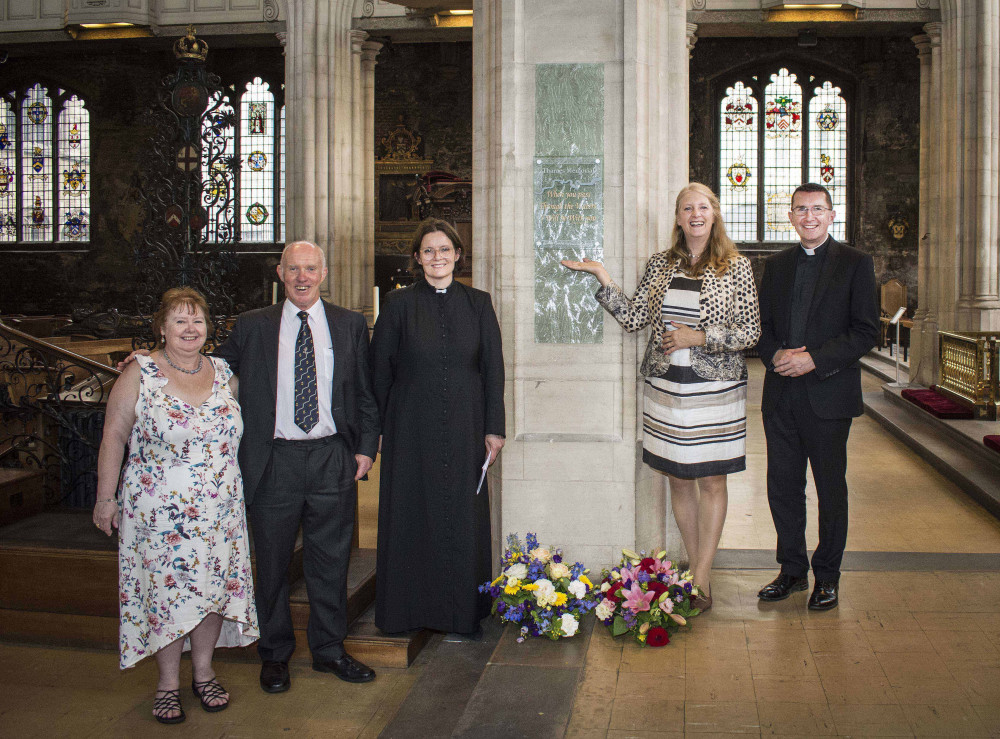 The idea for the new Thames Memorial came about when one of our tour guides, Rob Jeffries, a retired river police officer and Curator of the Thames Police Museum at Wapping, met a lady called Val Hills who had sadly lost her son in the River Thames. During their conversations, she said what really upset her was that there was nowhere for people like her to go to remember their loved ones.
Although there are memorials elsewhere for those who have lost their lives in the river, they generally commemorate specific events rather than the loss of individuals in unconnected tragedies - some 5,000 people, probably considerably more, have died in the Thames in London over the last century.
Having such a place of remembrance was felt to be very important, and Rob teamed up with the award winning artist Clare Newton to raise funds to erect a memorial to commemorate all those people.
All Hallows was chosen as the location for the memorial because of its many river and maritime connections. The Mariners' chapel already contains many memorials and stained glass windows, as well as the Maritime Foundation's Memorial Book for those lost at sea with no known grave.
Our hope is that this new memorial, designed by Clare Newton, will become a special place for those who have lost loved ones in the river to come to remember them.
We hope, too, that this memorial will become a place where those who work on the river and care for its safety can come to reflect and find peace.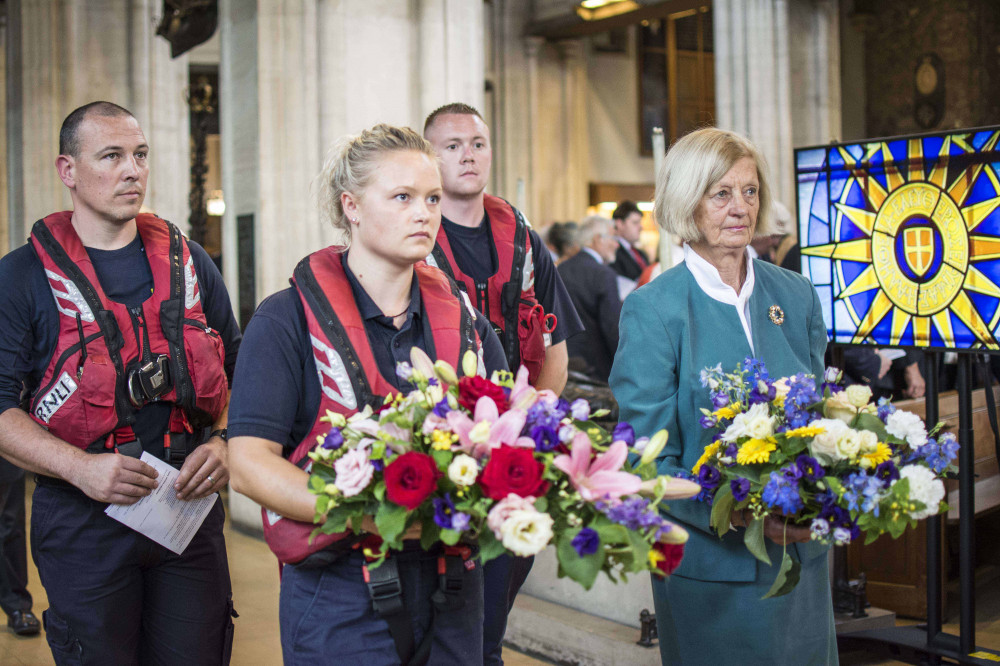 The dedication of the Thames Memorial for those who have lost their lives in the River Thames took place at All Hallows by the Tower on Tuesday 25 June 2019.