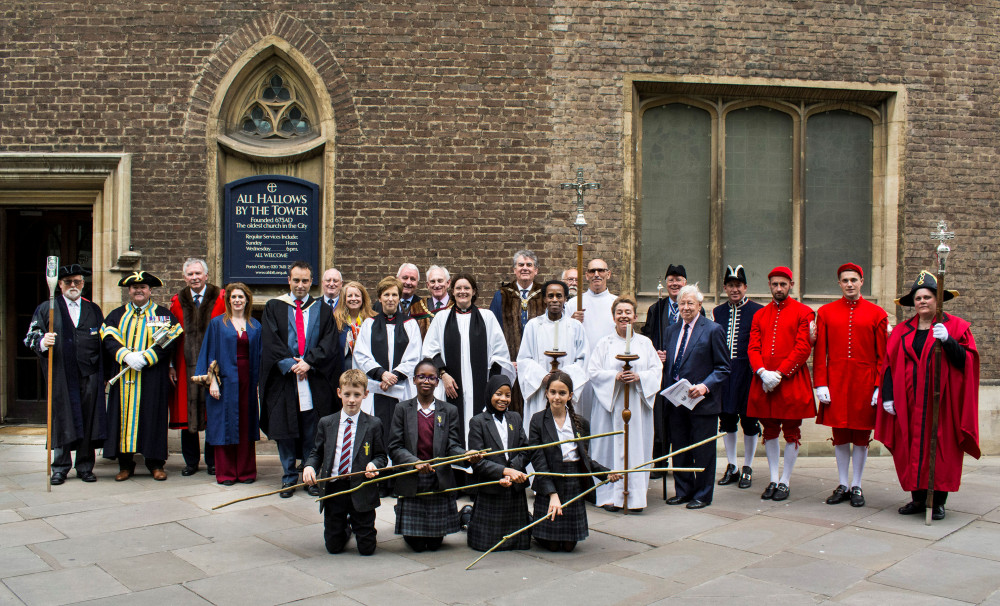 Beating the Bounds is an ancient custom still observed in many English parishes. Its roots go back to mediaeval times when parishes reaffirmed their boundaries by processing round them at Rogationtide, stopping to beat each boundary mark with wands and to pray for protection and blessings for the land. At All Hallows we beat the bounds of our parish on Ascension Day and this year's event will take place on Thursday 18 May. We will be leaving the church at 4.15pm to process around the parish, and returning for a service of Festal Evensong at 6pm.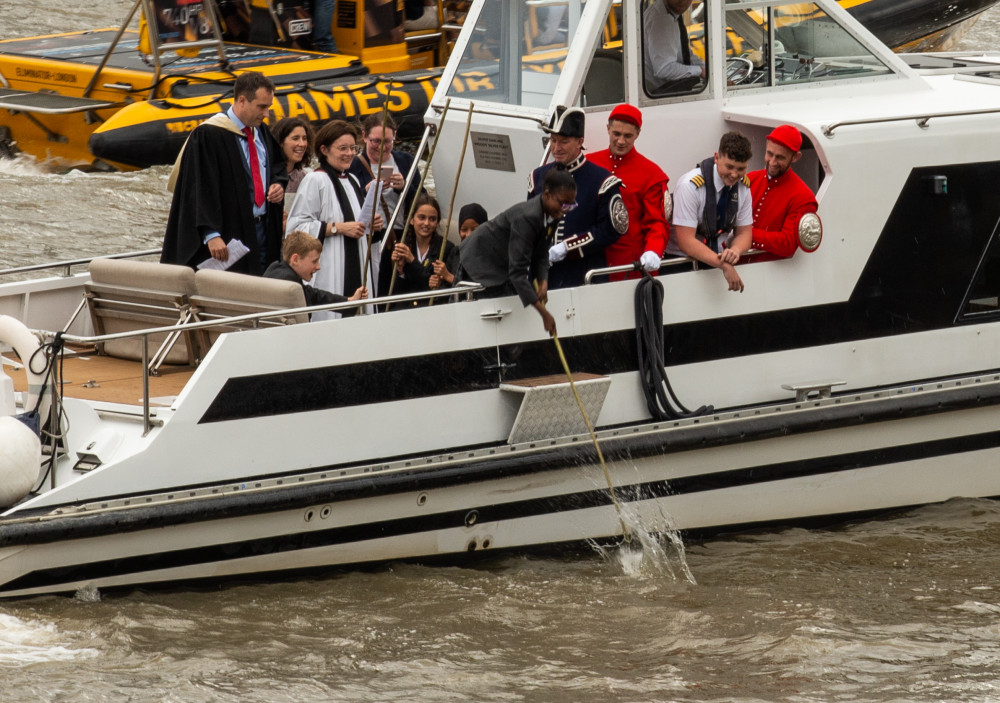 The Beating Party is made up of students from St Dunstan's College, Catford, who return to their roots in the parish of St Dunstan-in-the-East to take part in the proceedings, together with the clergy and the Masters of our associated Livery Companies. The south boundary of the parish is mid-stream of the Thames and the Beating Party board a boat which takes them out onto the river to beat that boundary mark. They then return to shore and the procession moves around the parish, stopping at various points to allow the beaters to mark the boundaries with canes as they go.
Every third year the ceremony includes a 'battle' with the Go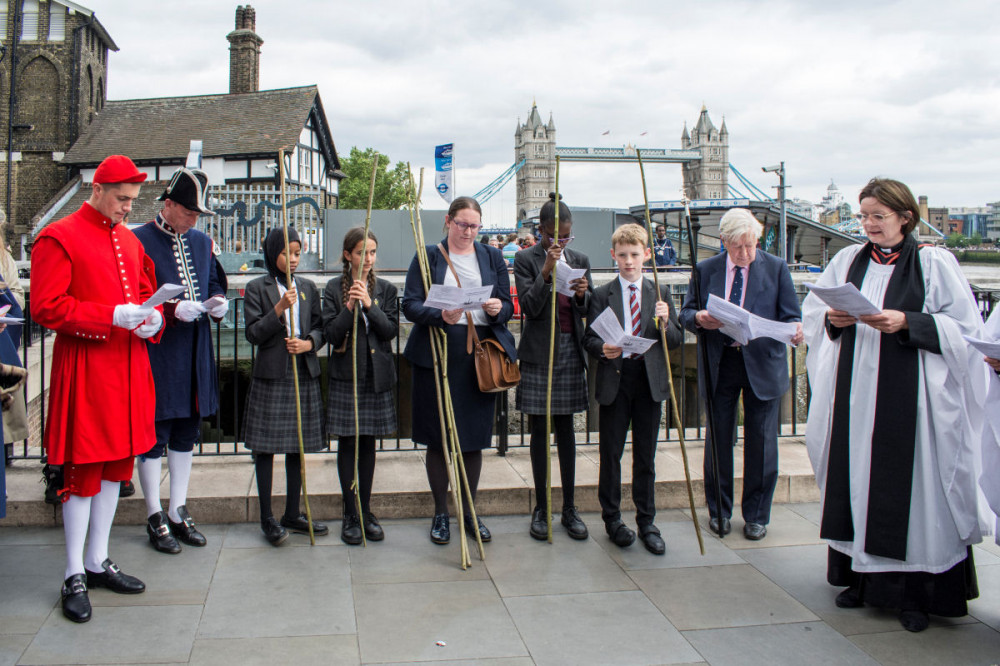 vernor and Yeomen Warders of HM Tower of London at the boundary mark shared by the Tower and the church. During the middle ages the boundary was always in dispute, and this meeting commemorates an occasion in 1698 when a riot took place between the people of the Tower and those of the parish. Fortunately for all concerned, the exchange in present times is rather more peaceful than in the past!
As part of the City of London's Our City Together digital cultural season, we produced a podcast about the Beating of the Bounds with three city clergy - Laura Jorgensen, Rector of St Botolph without Aldgate, Katherine Hedderly, Vicar of All Hallows by the Tower, and Roger Hall, Chaplain to the Tower of London - discussing the origins and meaning of the ceremony. You can listen to the podcast HERE.